Join the Indiegogo campaign to support this exciting and important project!
The pilot season of this adventurous project will feature episodes on 5 major music cities around the world.
Havana
Istanbul
Berlin
New York
San Francisco
Check out the project crowd funding campaign here-
World is Sound Campaign on Indiegogo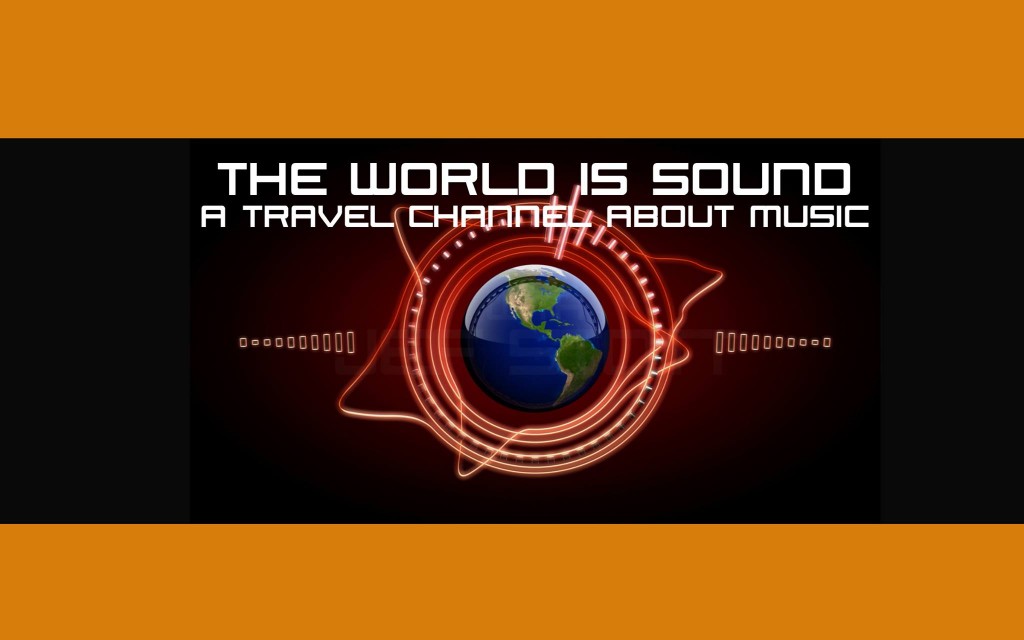 The series will feature performances and interviews of urban and traditional musicians, performers and producers in these cities and turn the sessions into feature length episodes for the web. The programs will be modern, fresh and insightful, in the same style as Anthony Bourdain's "No Reservations" but focusing on music.
Why World is Sound?
There is not another project like this currently in the world.
Much like food, the world's music is the life-blood of culture, and that expression makes each region in the world wonderfully distinct. We want to share this love of music and culture with our audience.
Music is a primary creative force across all cultures and has a universal appeal. This project will bring more cross-cultural understanding to audiences and through that understanding creates much needed compassion in our increasingly complicated and unstable world.
The travel series will focus on the intersections of traditional and modern urban world music as well as profiling established and indigenous musicians. Traditional culture is becoming more and more valuable with each passing generation due to the homogenizing effect of globalization. The World is Sound's mission is to collect and share these amazing musical gifts.
Project Scope
The World Is Sound was started in 2015 with over a dozen in-depth interview segments with artists from Japan, South Asia, California and the Middle East. In these sessions, Jef Stott sat down with the artists for insight into their approach to music creation, their lives as artists and their worldview. These segments were very well received with tens of thousands of views and shares across our social media networks.
2016- Pilot Season Launch
In 2016, The World is Sound is significantly expanding its reach by shifting the channel's focus from individual artists to documenting entire cities around the world that are teeming with musical vitality.
Our approach will be to travel to a foreign city and take a deep dive into the rich musical culture there. The World is Sound team will work with local artists, producers, DJs, indigenous musicians, and cultural ambassadors to collect performances, stories and histories of each location. These explorations will be edited into 30-45 minute segments which we will present on our website and across the web via many social media channels and sites.
Our destinations for 2016 are-
Havana, Cuba
Generations of musicians hold their breath with the opening of borders after 50 years of sanctions.
Istanbul, Turkey
Dervishes to discos in an ancient city at the cultural crossroads of Asia and Europe
Berlin, Germany
On the trail of David Bowie, through the Ableton Live studios, and into the postmodern art rock club scene
New York, USA
From the Brooklyn gypsies to the origins of hip-hop, New York is always pushing forward and never ever sleeps
San Francisco Bay Area, USA
Once the edge of counter culture in the US, the city's musical community now fights for survival in the face of massive gentrification

Future Plans
Once our Pilot Season is completed, we will seek production and distribution support from more established media channels and content providers such as Netflix, Hulu, Amazon Prime, Google, the Travel Channel, Nat Geo etc. Our goal is to have a bona fide network-supported travel series in two years.
Learn more about the project and join the campaign here-
https://www.indiegogo.com/projects/the-world-is-sound-pilot-season/x/173373#/